The Bliss Tan

A perfect tan is achieved using HVLP tanning equipment. The fine spray distributes a delicate, even mist for a natural-looking tan.

$40

The Express Tan

This tan provides the same great results as a Bliss Tan, while allowing you to shower within 2-4 hours of application.

(Seasonal item, be sure to request prior to your session)

$40

Tan Line Eraser

Diminish your tan lines for a flawless look.

$55

Precision Tan

The tanning solution is applied using a small airbrush to perfectly contour to your own body shape and muscles.

$65

Birthday Tan

Celebrate yourself during your birthday month with a Bliss Tan and save 25%.

$30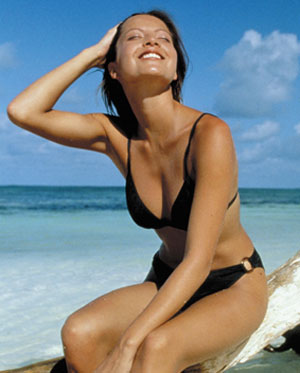 Tanning Packages

Buy 4 Tans for $140 ($35 per tan)

Buy 12 Tans for $360 ($30 per tan)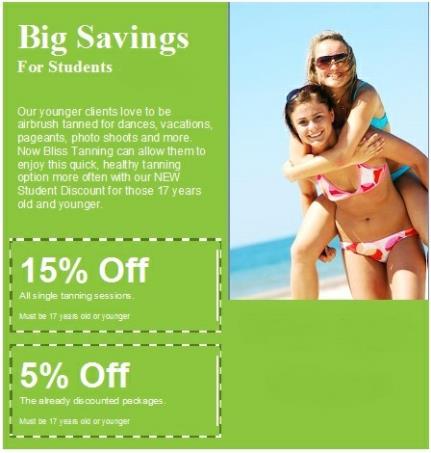 "Bliss Tanning gives a flawless tan, that never looks orange or streaky. My friends have used Leslie, and the most recent experience was with my sister. She had a photoshoot for Tres Chic, a pageant/prom store in Tacoma, and needed a warmer skin tone. Leslie whipped out her beautiful tan in no time, and the pictures show just how gorgeous it looks! Thank you Leslie, you made Jordan feel incredible that day!" ~ Taylor